Prior to 2020, inground pools were generally seen as a polarizing addition to a home. Homebuyers either loved the idea of a backyard swimming hole or considered it a hassle and potential safety hazard. With the uncertainty of finding a buyer who appreciated the swimming pool, homeowners were often plagued with a longer listing time (
approximately 5 days on average
), which could contribute to a
lower offer
and little guarantee that the pool would increase their home value or offer any return on investment should their home eventually sell.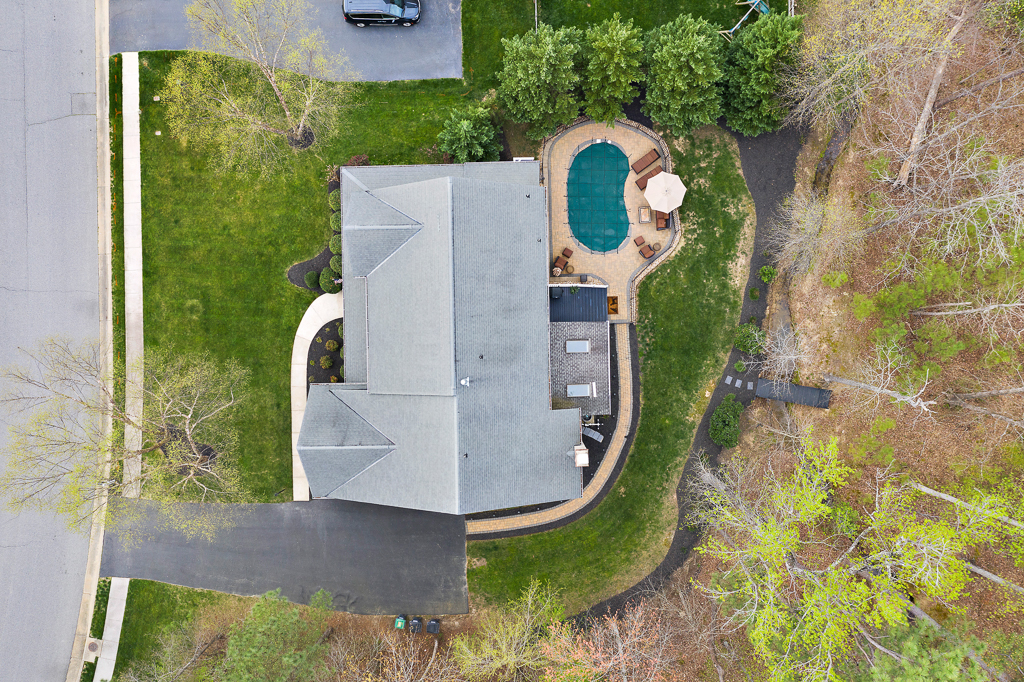 Enter the COVID-19 pandemic. The dramatic changes in lifestyle during 2020 didn't just shake up people's day to day lives, it also dramatically shifted the decades long constants of home buying and selling in relation to pool additions. Homebuyers are now, more than ever focused on their backyards looking and feeling like an oasis. And, the perfect addition to any dream backyard is a swimming pool. The rush to add a pool to homes has reached a highpoint with
94,000 new pools installed in 2020
, a 21% increase from 2019. Nationally, 68% of agents said that spring/summer of 2021 would bring a surge in pool additions. Interestingly, the area of the country with the highest percentage of real estate agents that expect another year of high demand in pool additions is the Northeast with averages 10% higher than the national average. Warmer climate areas are always going to be the most ideal marketplace for a pool, simply because there is no need to winterize and they can be used year-round, however homeowners in the Northeast are enthusiastically adding an inground pool to their home. This is counter to previous years, in which pool additions were relatively low due the four-seasons climate.
With the new interest in pool additions washing over the nation, the home value averages have begun to reflect home buyers enthusiasm for purchasing a home with a pool. Prior to COVID-19, the national average added value of a swimming pool was a mere
$16,137
. This average of course varied by region, with the Midwest average at a low $7,624 and the South Central average as high as $22,258. Post COVID-19, the national average value of a backyard swimming pool is
$27,199
. The value has nearly doubled in most areas of the country except the mountain region which has seen a minor $4,000 increase in added value. The most notable increase in added value has occurred in the Northeast, with pre-COVID-19 value at almost $15,000 and Post-COVID-19 value at $31,847, a 113% increase, according to
HomeLight's Spring 2021 Top Agent Insights Survey
.
Home value can be boosted with the addition of a pool by as much as
7%
, however that high of a value increase generally occurs when additional factors are met. Higher-end neighborhoods where home values are already above regional average will see the largest boost from the addition of a pool. The lot size available to install a pool is also an important factor in the value it brings to your home. Smaller lots that would be overrun by a pool, leaving little room for anything else in the yard would not be as attractive to buyers as a large lot with room for an additional swing set, garden, or outdoor dining area.
The features that come along with an inground pool will also influence home value. The most sought after upgrades vary by region, however the top upgrades that home buyers are currently looking for are some kind of an
outdoor kitchen/snack bar, a fence around the pool for safety, and a surrounding pool deck
. Homebuyers in the South Central region are most interested in an outdoor kitchen, wetbar, or snack area that is close to the pool, a
trend that was popular
in the region as far back as the summer of 2019. Homebuyers in the Midwest are most interested in safety, with fencing around the pool ranking as their number one sought after upgrade when purchasing a home with a pool. The third most sought after pool upgrade, a surrounding pool deck, is ranked by homebuyers in the South Atlantic region as the most important upgrade. All three of these upgrades should be considered as they will make selling a home with a pool easier, faster, and in the end the many pitfalls of
buying-while-selling a home
.
Just because there is added interest in homes with an inground swimming pool it doesn't mean the addition will recoup the entire cost of adding and maintaining a pool Installing an inground pool requires contractors, construction, and upkeep, all of which can be costly. The average cost of adding a medium-sized basic in ground pool with $45,000 while more upscale pools with features such as a heater, landscaping walls, and water features will cost closer to
$125,000
The average return on investment for a low-end pool is just 51%, which after factoring in pool chemicals, water pump, cover, winterizing costs, and general maintenance, is not a huge financial recoup. This means that homeowners and homebuyers who are joining the private pool trend should do so knowing that it is not a major home investment, but rather a lifestyle investment.