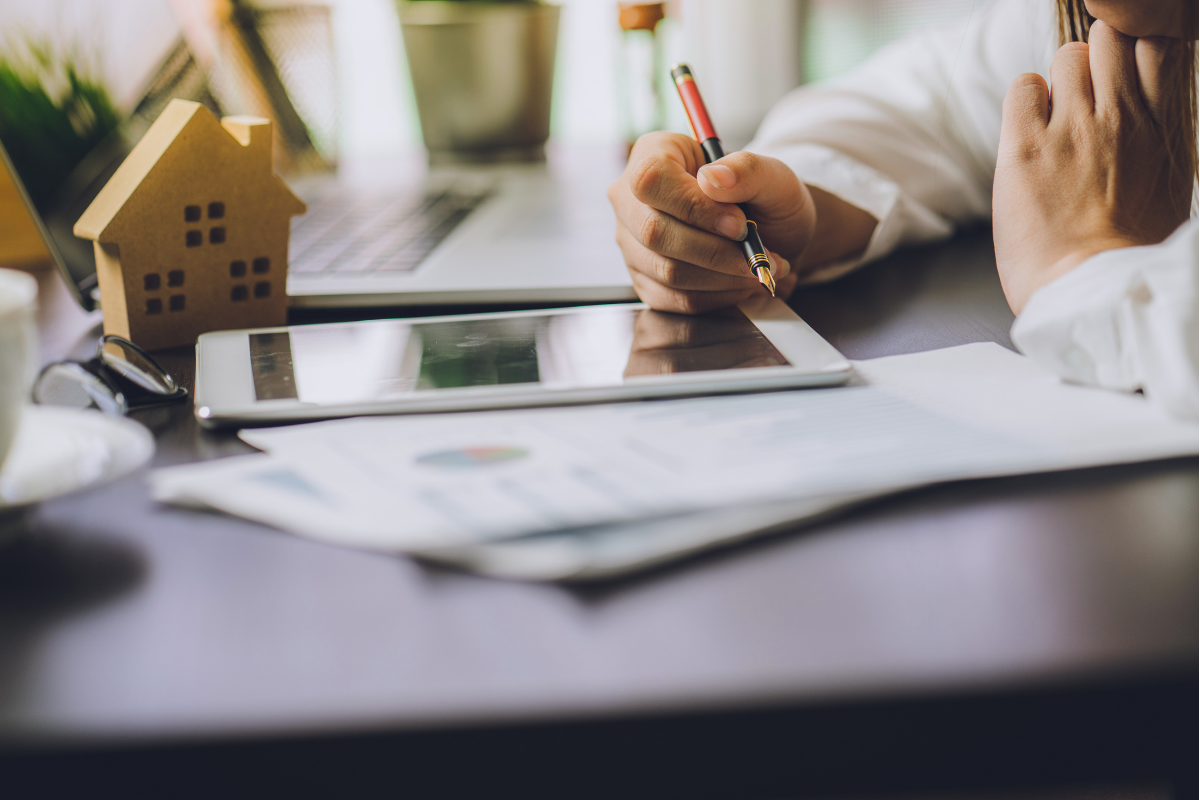 Whether you are attempting to sell your home yourself or have started researching Realtors to interview, you might be wondering…How do I market my home? Do I even need to market my home in this hot market? Or maybe you're asking…what even is marketing?! This week, we sat down with
Team Hensley Real Estate's
Marketing Coordinator, Macie Wall, to ask her these questions. See her answers below:
What is Real Estate Marketing?
As I'm sure you're aware, every industry has "marketing". The umbrella
definition of marketing
is the promoting and selling of a product or service and can include other subdivisions (no pun intended!) such as advertising, website design and management, social media management, graphic design, etc. So, in real estate, to put it very simply, the "product" that is being promoted and sold is your home and the consumer would be anyone actively looking for a home or thinking about making a move.
Is It Necessary to Invest Money in Marketing a Home That's for Sale in This Hot Market?
The short answer is YES! Say your home just hit the market and you aren't planning on doing any marketing. Your best-case scenario is that you listed your home with a Realtor. This would mean that your home got put into the multiple listing service (MLS) which means other agents (and their clients) are now automatically aware and alerted that your home is for sale. In the Richmond MLS, your home is then sent to over 200 websites including Zillow, Realtor.com, etc. via an IDX feed (that's a story for another day). Okay…now say you don't list your home with a Realtor and do it yourself….crickets….! At least at a minimum with using a Realtor, you are getting basic online exposure which is crucial for attracting buyers. Maybe now you are starting to see why Realtors charge commission! If you plan on listing your home yourself, I will answer your question on how to market it properly further down. Even though you get a lot of initial marketing just by using a Realtor, I would argue that it's still important for your Realtor to invest money in additional marketing measures to get your home not just sold, but sold for top dollar! You are only reaching a small portion of potential home buyers by just doing the basics listed above which isn't putting you in a position to receive the BEST offer for your home. Look at it this way…You drive by and see a sign that there are new shoes that you've never seen before for sale. You get curious and go online to see more. You see a well-put together website, pricing, information, and more. You start to read reviews about them. Then you leave the website thinking that maybe now isn't the time. But then, later on you get on Facebook and see those same shoes! You see other people talking about how great they look, how useful they are, etc. You're probably now realizing that you need these shoes!! It's basic supply-in-demand. The more people want a product, the pricier the product will become. It's no different when selling your home! Wouldn't you rather have 5 offers than 1?!
When I'm Interviewing Realtors, What Should I Look Out for in Their Presentations When It Comes to Marketing My Home?
Basics first, let's hope they have a presentation! There are a lot of things to look for when hiring a Realtor, but I'll just stick to marketing today. Here is a list of things to ask or look out for when judging the marketing capabilities of your Realtor:
Personality. Are they happy and upbeat? Are they selling you on their presentation? That's half the battle when selling your home – making people WANT to buy it and for top dollar!


Professional Photography. Don't hire a Realtor that isn't willing to hire a professional photographer to take photos of your home! In my opinion, this is one of the basic and most important things your Realtor can do for you. First impressions are EVERYTHING, especially online. Go back to the shoe story. Do you buy shoes from a website that has clean, professional photos or the same shoes with photos taken in someone's dim basement. You know the answer. You are paying your Realtor that lists your home 3% of your home sale after all! If they skip out on this most basic step, what other shortcuts will they take?


Signage. It may go without saying, but make sure they will put a "For Sale" sign in your yard (the bigger and prettier, the better). You would be surprised at how many agents don't do this!


Staging Services. Are they a certified home stager or incorporate one in their service to list your home? Like I said above, first impressions are everything and home staging has a proven track record of helping your home sell for more.


Website. Do they have one? Is it easy to use and professional? How does it rank on Google? I'd recommend using a Realtor who has access to a website (either their own or with their brokerage) that has a lot of traffic where they can list your home for sale. The more consumers who can see your house, the better!


Social Media Presence. Do they have one? Are they active on it and do they have a good following? Again, the more the consumers who can see your house…you're starting to get the idea.


Print Marketing. Do they have fliers made highlighting the details of your home for buyers who show it? Usually when people are viewing homes, they see multiple homes back to back. Especially out of town buyers which is very common in Richmond. A flyer that they can take with them after viewing your home will remind them of all the special features your home has when they're going over all the homes they say that day with their Realtor.
There are so many other fantastic things your Realtor can do to market your home (Team Hensley is one of them), but these are just the basics to look out for. We do all of the above here at Team Hensley including EVEN MORE amazing marketing strategies that you can learn about.
If I Were to Sell My Home Myself (for Sale by Owner), What Are the Basic Things I Should Do to Market My Home?
I'll just get this off my chest before I give you some secrets, but it will always be in your best interest to use a Realtor when selling your home. The National Association of Realtors stated that in 2020,
FSBOs sold their home for 27% less
than those homeowners that used an agent to sell their home. However, of these people, 46% did NO marketing to sell their home. So if you use some of these tips below, hopefully you won't be as bad off as those FSBOs! Here are some marketing basics for selling your home yourself:
Signage. At minimum, put a for sale sign in the front yard. If you really wanted to grab people's attention, you could make a custom sign for fairly cheap online that lists some of your home's special details to entice people to call. Putting Lead-In signs throughout your neighborhood at at the main roads never hurt either! Be sure to check your local county ordinances and HOA before you do this step though.


Photography. Get professional photos done of your home to use for the below online marketing and make sure your home is clean and decluttered before they're done. Remember, first impressions are everything!


Zillow. You have the ability as the homeowner to list your home for sale on Zillow. DO IT! This is one of the few ways as a FSBO you can gain online exposure for your home.


Social Media. Post those professional photos on your Facebook and Instagram pages! Give some details of your home, post the Zillow link, include your phone number for people to contact you. Take it to the next level and share this post in Facebook neighborhood group, yard sale pages, etc. The more exposure, the better!


Fliers. Make some fliers that you can give to your neighbors about your home sale. They might have a friend or family that might want to move in!
Here at Team Hensley, we pride ourselves in providing the best marketing for our clients homes. Unlike most agents and even real estate teams, we have Macie! Our full-time in-house marketing coordinator. She makes sure each of our listings gain maximum exposure and every question gets answered online and on social media. You can learn more about our Marketing Strategy
here
. If you're thinking about selling your home, we'd love to the opportunity to earn your business. Use the form below or email us at
[email protected]
to schedule a time for us to chat!