Buying a new home is one of the most exciting journeys to embark on. With the aid of a professional real estate agent, each step of the process can be seamless. Agents go through extensive training to be able to guide buyers and sellers through everything from choosing a neighborhood to closing on a deal. What clients may not realize, however, is that real estate agents are also trained to thoroughly analyze properties their clients are interested in.


When a client is thinking through neighborhood features, local schools, and budgets, it's helpful to have a partner who can keep track of the smaller details. Agents are a client's top investigator when it comes to determining the quality of a home. So if you're looking to buy a home this year, take a look at how a realtor is trained to spot a few key warning signs and help you find the home of your dreams.
An eye for details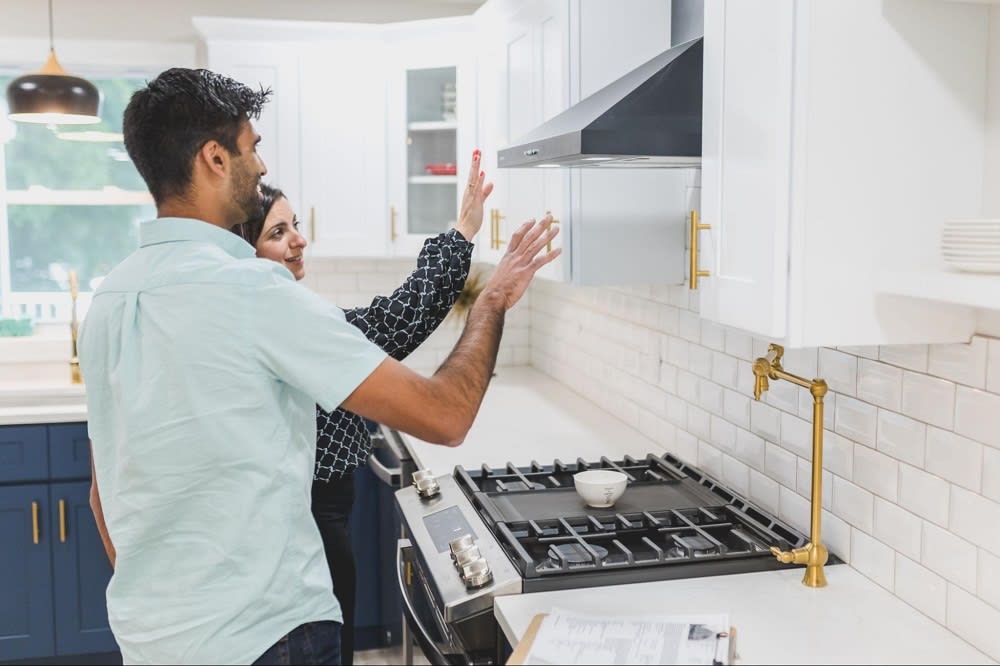 Top real estate agents are trained to spot small details that are easy to overlook. Often, the bigger features of a home, like how large the bedrooms are or whether the appliances in the kitchen were just updated, are the ones that stand out the most. But many times, signs of potential issues within a home appear in much smaller ways. When you're exploring Midlothian homes for sale, take note if your real estate agent points out any of the following.
Local code violations, HVAC issues, and poor foundations
Midlothian homes for sale have to adhere to a number of building code requirements. While some requirements take a trained inspector to notice, experienced agents are often aware of a few main codes that might not be up to date in a potential home. Railings that don't extend all the way up a staircase or front steps that are uneven widths are just two tell-tale signs that the home isn't up to code. Ultimately, your real estate agent will always encourage you to
hire a professional inspector
who can come and take a thorough look at the property. They'll inspect more technical features of the home, like its HVAC system, insulation, and foundation, for signs that maintenance or repairs are needed.
Understanding listing duration
Depending on the local market, listings can stay active for as little as a week or months at a time. It all depends on buyer demand and available inventory. Top real estate agents are trained to understand how the local market operates and to consider why a home might be staying on the market too long. Any number of reasons could contribute to a home staying on the market longer than necessary, with the most common reason being overpricing.
It's not unusual for homeowners to be optimistic about their home's value and want to price it high. However, the best real estate agents will always run a complete
comparative market analysis
to determine the true value of a home.
As a result of their in-depth knowledge of the market, agents can typically tell whether other homes are priced too high or if they're staying on the market for other reasons. That being said, demand for Midlothian homes for sale has been growing, and home prices have increased 35% in the past year. With high demand encouraging values to continue climbing, homes, on average, sell in less than 20 days. The most appealing properties sell in half that time. So, if a home has been on the market for months, a well-trained agent should pause and consider what might be going on.
Other signs agents are trained to spot
Your agent's main goal is to help you find a home you'll be happy with. They want you to make the strongest investment you can by finding a property that ticks off all the boxes. But aside from physical issues and listing times, there are a few other things a trained real estate agent will be able to spot.

Inspection hesitation
Inspections should be part and parcel of buying a home, usually conducted after an offer has been accepted. Often, a buyer is responsible for organizing and paying
for the inspection
to ensure that everything is working properly and ready for move-in day.
With Team Hensley, however, our buyer's agents organize the inspection for you with you picking up the cost.


This is important because while an experienced real estate agent knows that inspections are a buyer's right, a first-time buyer may not. Sellers are usually onboard with this, but occasionally, they may try to dissuade buyers from doing so. While the seller may be looking to save time or have provided the results from their own inspection, buyers can and should still take the opportunity to hire an independent inspector to look over the property in full.

Multiple properties for sale in the neighborhood
Real estate agents are always staying up-to-date on the latest local listings, so they'll know if there's a sudden surge of listings in a particular neighborhood. If a buyer is hoping to invest in a part of town where everyone is selling, an agent should investigate what's going on. Real estate inventory ebbs and flows from month to month and across the years, but sudden increases in listings could be a sign that there's something going on in the area. A top agent should be able to alert buyers to changes in things like school rankings and construction projects that might be encouraging more homeowners to sell.
Partner with a Midlothian real estate agent
When you decide to buy a new home in Midlothian, you'll want an experienced, local real estate team to provide expert insight into the neighborhood and help you determine which properties are the best to pursue.


Annemarie Hensley, founder of
Team Hensley
and a founding agent with Compass Real Estate in the Richmond area, brings more than 20 years of experience to clients in Midlothian, Virginia. So if you're ready to take your first step in the home buying journey,
reach out to Team Hensley
today.