As a parent, you should find the best school for your child. Enrolling your child in a private school has benefits such as enhanced opportunities, low student-to-teacher ratio, dedicated teachers, and parental involvement. If you're planning to relocate or
buy a home in Midlothian
, VA, you need to assess different schools to determine which is best suited for you. Continue reading to learn more about Midlothian schools.
Excellent schools in Midlothian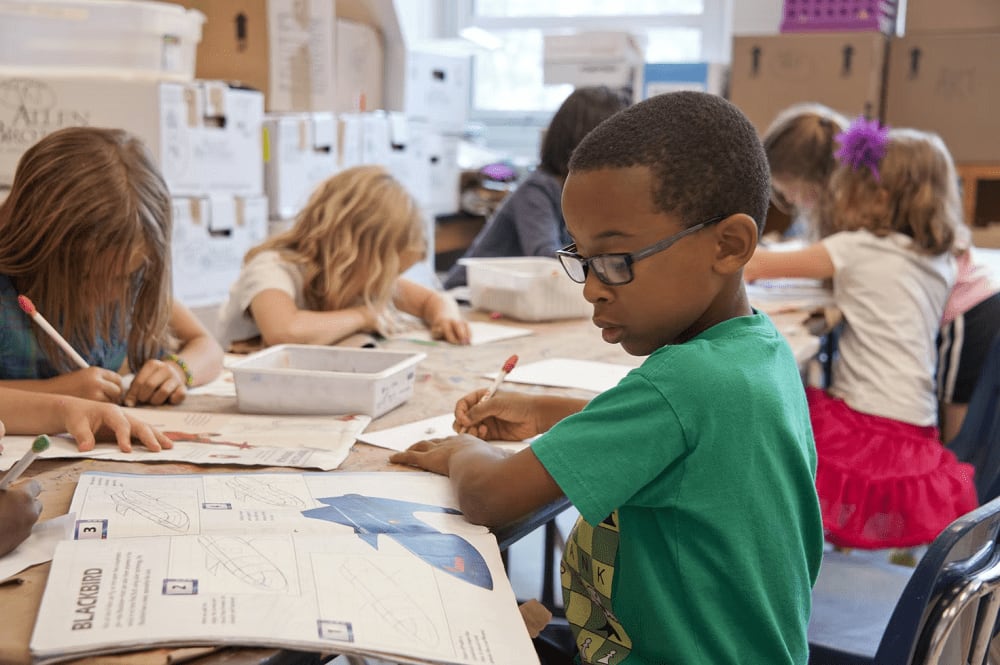 The Goddard School
6543 Woodlake Village Circle, Midlothian, VA 23112

The Goddard School
is a daycare and preschool learning institution with the most up-to-date curriculum. Their curriculum ensures that kids from six weeks to six years have fun at school and gain the skills needed for long-term success in their education and life. With experienced teachers at hand, every day at this school is filled with countless opportunities to grow your child emotionally, physically, socially, and academically in a safe environment.

Students explore new subjects and have fun while learning through enriching activities. There are also diverse supplemental programs that give your child the opportunity to learn and grow. When it comes to fun, there's enough play space to give your child the freedom to explore and discover the outside world.

With their education, their approach to Science, Technology, Engineering, and Mathematics (STEM) is blended to create a seamless and engaging learning experience. Your child is guaranteed the most innovative learning approach with an interactive whiteboard and computers.
Millwood School
15100 Millwood School Lane, Midlothian, VA 23112

Known as the Home of the Bobcats,
Millwood School
is a thriving college preparatory institution running from junior kindergarten to 12th grade. This school focuses on providing a warm and nurturing environment that guarantees educational excellence. It's well known for its small classes, diverse curriculum, individual attention to students, and value for a structure that promotes integrity, respect, and honesty for others.

Their education approach is committed to using the latest technology from junior kindergarten through 12th grade. They also offer exploratory opportunities in French and Spanish and include students from diverse backgrounds. Students can participate in seven sports ranging from middle to varsity, divided into fall, winter, and spring.

During fall, boys participate in soccer, while girls participate in volleyball, with an all-inclusive cross country. During winter, all students can participate in swimming, while boys and girls participate in basketball separately. During spring, girls participate in soccer while boys focus on baseball. There are also all-inclusive tennis and golf club sports.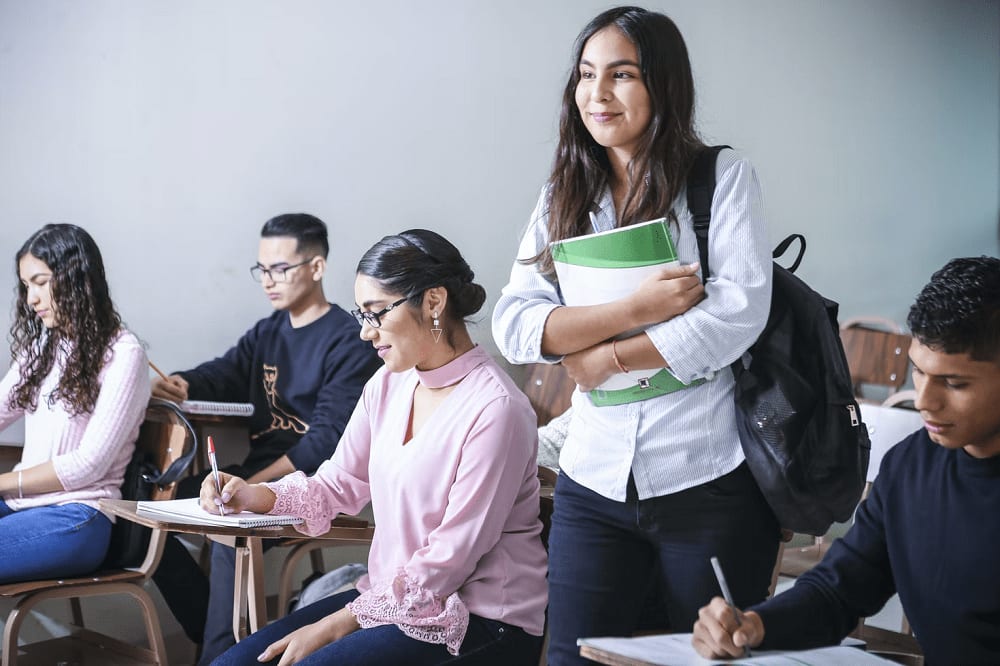 Al Madina School of Richmond
10700 Academy Drive, Midlothian, VA 23112

Al Madina school
is an Islamic-affiliated school in Midlothian, VA, with a population of 133 students from prekindergarten to grade 12. This school maintains a teacher-to-student ratio of 1:8 to guarantee authentic knowledge and 21st-century skills through discussion, deep exploration, and discovery. They take pride in a project-based learning approach where their teachers adopt rigorously and relevant techniques that create a constant and meaningful lifelong learning community.

At Al Madina, high school students are empowered to become professionals through guest speaking and shadowing programs accepted into Virginia community colleges. This helps them explore different professional choices for furthering their education and making a difference in local and global arenas.

As an Islamic school, they use an integrated CISNA (Council of Islamic Schools in North America) guided Islamic studies to instill Islamic teachings. However, despite being an Islamic school, students from different backgrounds can enroll in the school. This makes it one of the top 20% of private schools in Virginia, with the highest percentage of students of color.
Grafton
4100 Price Club Blvd, Midlothian, VA 23112

Grafton is a special needs school running from prekindergarten to grade 12. With a teacher-to-student ratio of 1:6, students can get the most individualized learning experience possible. As part of the larger Grafton Integrated Health Network Supports, enrolling in Grafton school exposes your child to over 60 years of experience in special needs education.

Their education system provides a comprehensive, structured, and individualized education for students between six and 26 years. This system combines education and behavioral health to balance academic and functional skills. With this educational approach, students can recognize their strengths and use them to achieve success in diverse environments and subjects. The school also provides career technical training.
Christopher's School
711 Saint Christopher Road, Richmond, VA 23226

St. Christopher's School
is a top-rated all-boys school in Richmond, VA. It offers prekindergarten to grade 12 with a student-teacher ratio of 9 to 1. A diverse group of educators supports their efficient education system with 194 full and part-time faculty members.

When it comes to art, the school provides different courses to help put their creativity in the spotlight. This comes with various activities in music, theater, and visual arts. Their student performance and participation are showcased in art events across the year.

With their athletics, there are different sports that every boy at school can participate in. This encourages commitment to good health and fosters an understanding of the importance of fair play and teamwork. Students participate in sports including soccer, football, tennis, indoor and outdoor track, basketball, and lacrosse.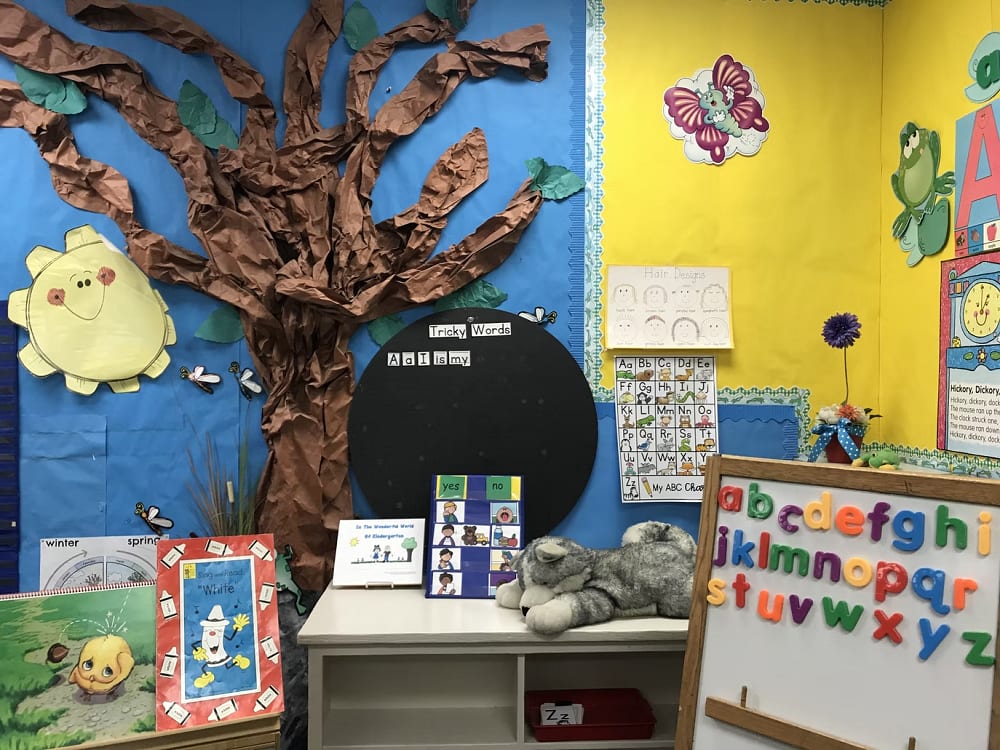 Brandermill KinderCare
2900 Fox Chase Lane, Midlothian, VA 23112

If you're looking for daycare services, look no further than
Brandermill KinderCare
. This daycare center has adopted a top-rated curriculum that guarantees the full development of social, cognitive, emotional, and physical skills.

Their team of well-trained teachers provides the best teaching experience to inspire a love of learning. Their classrooms are well-built, offering a safe and supportive environment where children can get the best learning experience. Programs are divided by age, with infant daycare as the first one, which can accommodate children from 6 weeks to 1 year. Other programs include:


Toddler daycare for children between one and two years.

Discovery preschool for two to three years old.

Interactive kindergarten for children between five and six years old.
Your child's learning at the Brandermill KinderCare is based on three aspects: small-sized classes, partnering with families, and hiring highly-trained early childhood teachers. Their low teacher-to-student ratio ensures that teachers can focus on the individual needs of every child. Their partnership with families ensures that your kids get the best learning experience.
Buford Road Christian Academy
819 Buford Road, Richmond, VA 23235

Buford Road Christian Academy is a Christian-based academy of the Buford Road Baptist Church. They offer Christian education for families intending to provide sound doctrine and moral training for their kids in a secure Christian environment. This is backed by being one of the best religious schools in Richmond, according to the US Local Business Association.

The school offers a faith-based curriculum known as ABEKA. It also teaches Sunday school on Sunday morning, focusing on advanced and challenging academics from Monday to Friday. Their teacher-to-student ratio is 1:12, and 90% of their teachers have advanced degrees. For its sports, the school only offers two sports, basketball and cheering, which your kid can participate in.
Guardian Christian Academy
6851 Courthouse Road, Chesterfield, VA 23832

Guardian Christian Academy
is a Christian faith-based school offering classes from kindergarten through grade 12. It focuses on providing dedicated scripturally-based instructions that cultivate the practical skills needed in life.

The school maintains small-sized classrooms to ensure that its students receive the attention they need. Their curriculum incorporates foreign language classes, a fully-outfitted science lab, a STEM program, and extensive technology to enhance their student learning experience.

Regarding their athletic options, the school provides different sporting activities according to the season. However, participation in competition cheer is provided all year long. As part of their success in sports, they are Home to the Royal Knights and a member of the Virginia Metro Athletic Conferences. The school only allows students in grade 5 and above to try out volleyball, baseball, cross country, and girls sideline cheer.
Banner Christian School
1501 Providence Rd North, Chesterfield, VA 23236

As a Christian school, Banner Christian School aims to offer kindergarten to grade 12 programs consistent with the Christian Scriptures. Their consistency is backed by 38% of the teaching staff with master's degrees and an average student-teacher ratio of 8 to 1. Their teachers also have an average of 15.24 years of teaching experience, providing them with the technical know-how for excellent teaching.

Every member of their faculty is specialized in different subjects based on the level of their students. This ranges from teaching phonics in kindergarten to AP Calculus. All of these contribute to their 100% college acceptance percentage, making it one of the best schools to enroll your child if you decide to relocate to Chesterfield, VA.
Riverside School
2110 Mcrae North, Chesterfield, VA 23236


Riverside School
is a private school in North Chesterfield with classes from grades 1 to 8. The school boasts state-certified teachers with exceptional commitment to creative teaching and the ability to nurture children to achieve their full potential. They even have Orton-Gillingham certified teachers for their Language Fundamental faculty.

Its extra-curricular activities incorporate sports, art clubs, and drama clubs to ensure that its students engage in activities that enhance their overall development. There's also a robotic club, chess club, and student council that creates and facilitates different extra-curricular activities.
Moving to Midlothian? Partner with a real estate agent today
You have plenty of schools to enroll your child in if you live in Midlothian, VA. Your choice depends on the uniqueness of your school's academic and extra-curricular activities.
If you plan to relocate to Midlothian, VA, no other realtor is best poised to serve you than
Team Hensley
. With over 20 years of Midlothian and Chesterfield real estate business, you're guaranteed the most remarkable real estate services. Contact them today and achieve your dream of owning a luxury home in Midlothian or its neighborhood.